Modern house with guesthouse and magnificent view
Ref #: RP5210M
Estate agency fees are paid by the vendor
House for sale LAROCHEMILLAY 58370 NIEVRE BURGUNDY
This house is located on the edge of an idyllic historic town, in the South Morvan; it has a guest house and includes a building plot for another house. It combines the comfort of a modern house with a you fabulous large view over the landscape, close to the centuries-old castle of Larochemillay
You enter this very well insulated house through the hallway, which leads to the living room with dining room, the kitchen, separate WC and bathroom, the bedroom and the study, which can of course also be used as a spacious second bedroom. Everything is situated on the same floor. In front of and next to the house is a terrace with a magnificent view. The house has a basement with a garage for 3 cars, a storage room and a small second kitchen. There is additional parking space in front of the garage with automatic garage doors; the very large additional private parking space for visitors accommodates up to 10 cars.
In the garden there is a comfortably furnished, well-insulated wooden guest house. Further to the rear is a shed, with a well and water collection facility; there is space for a large vegetable garden. On the other side is a large lawn. There is a building permit for an extra house here. This plot has its own entrance with a right of way over the neighboring terrain behind the plot.
Larochemillay is a town whose history dates back to Celtic times. The castle was first mentioned when it was destroyed in the time of Pippin the Short, the father of Charlemagne. The town received city rights in 1280 and was once the lively center of the wider region. The castle is traditionally inhabited by a Count and Countess to this date. The town offers two restaurants and a post office, an annual Jazz festival, a large village festival and an active party association that organizes all kinds of events. Within the larger municipality you also find the excavation site of the famous city of Bibracte, where Vercingetorix was elected king of the Celts. Julius Caesar spent the winter of 52 BC here, after nearly all the Celts had been defeated; he wrote the famous Commentarii de bello Gallico. There is a modern museum on the site.
You can do your shopping in Luzy, 10 kilometers away, or a little further away in the old Gallo Roman city of Autun.
The Morvan is loved by nature lovers for good reason. There are endless walking routes, terrain bicycle and equestrian routes and lovers of plants, trees, birds and mammals can indulge themselves here. Several wild streams cut through the hilly landscape. The meadows are lined with hedges. The forests are vast. In the spring, the roadsides are full of primroses, followed by the many wild orchids that appear in the end of April. During the day you can enjoy birds of prey, from merlin to pygmy eagle, at dusk you can enjoy the ghostly sound of the nightjar and at night you can enjoy the call of owls, including that of the little owl and the eagle owl.
Property# RP5210M
Quality

Surface outbuildings m²
60
Situation
Situation
Edge of village
Other situation
Nice views
Nearest railway station
Luzy 10 km / TGV Le Creusot 50 km
Distance Railway station (km.)
50
Extra Features
Parking for number of cars
10
Exterior features
(Wine) Cellar, Fields, Garden, Terrace, Work shed / Barn, Extension possibility, Enclosed garden, Vegetable garden
Energy
Other features energy
Water well, Water source, Rain water collection, Electricity connected, Mains water connected
Primary energy consumption
(kWh /m2.year)

218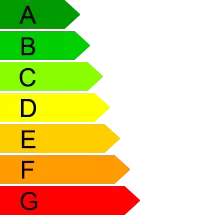 Estimated emissions
(kgco2/m2.year)

35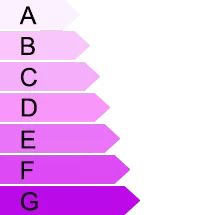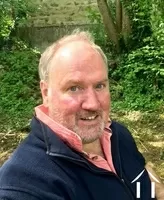 Person managing this property
Roel Van der Pol
Téléphone: +33 (0)670239277
Address: La Rochemillay
Agent commercial Nevers: 789591732
Sud Morvan
Nievre
Beautiful landscapes

Rich culture

Year-round activities

Easy acces

Well defined seasons
View more